RKI Connected Worker Solution
RKI'S CONNECTED WORKER SOLUTION

PK Safety has partnered with RKI Instruments to connect your GX-3R Pro gas monitor to the Cloud. Workers can then send and receive live gas readings and alerts wherever and whenever they need them.
This solution includes:
Automation of critical safety alerts and incident management

Staying connected to keep workers and equipment safe and productive

Centralizing instrument data

Geofencing

Image & video media gallery

Safety Control Center dashboard

Lone worker feature with or without gas detection
Please call us at 855-469-2728 for pricing based on your specific project and needs.
RKI FIXED GAS DETECTION TURNKEY SOLUTIONS

PK Safety has partnered with RKI Instruments to bring you a complete done-for-you package of fixed systems gas detection — wired and wire-free — that's implemented and backed by RKI. RKI is a turnkey provider of innovative fixed monitoring systems and is now offering site assessments, design, construction, start-up, installation, system maintenance, and comprehensive training. Any of the RKI Fixed Gas Monitors PK Safety carry will work with this turnkey solution. Please call us at 855-469-2728 for pricing based on your specific project and equipment needs.
The Connected Worker Solution for the GX-3R Pro is powered by Guardhat. The Connected Worker is a subscription service which provides a single view into your gas detector fleet and worker condition via the Safety Control Center (SCC), accessible from any computer or tablet. The Connected Worker subscription provides features like live monitoring with gas readings and GPS location, visual, haptic and audible notifications including to notify near-by users, geofencing for hot or safe zones, heatmapping, push-to-talk communication, audio and video capture and management, as well as predictive gas detection analytics and instrument history. The GX-3R Pro connects via Bluetooth to the SCC through the Guardhat app for Android or iOS or the Scout wearable device.

Using the cell phone app, send and receive text message, voice message, video conference, or push to talk.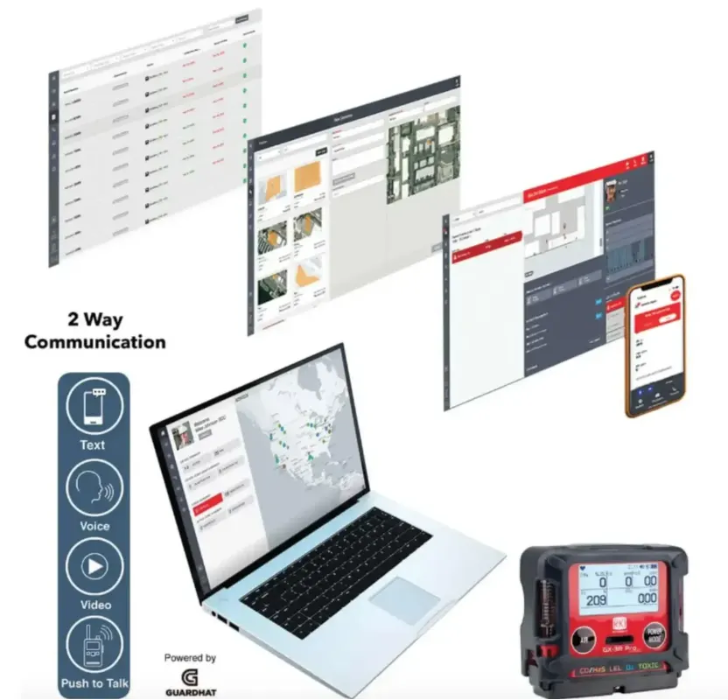 SAFETY CONTROL CENTER (SCC)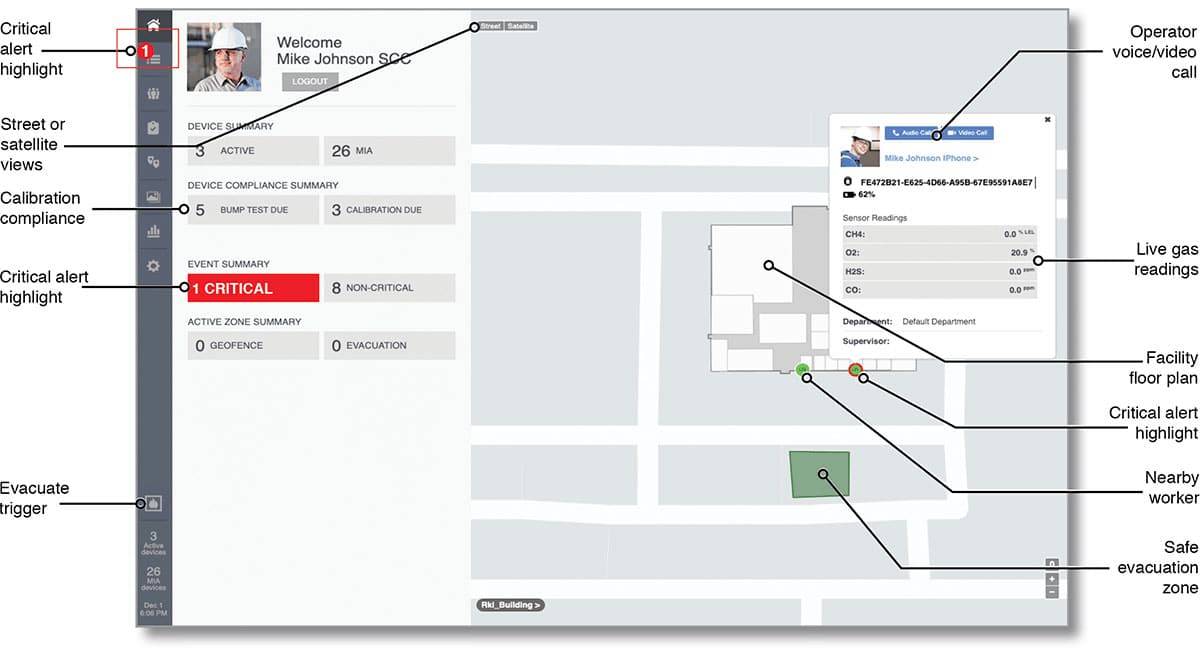 Include 6 alert types:
Gas Alarms

Phone SOS

Panic Alarm From Instrument

Fall Detection

Motionless Alert

Lone Worker Missed Check In
INSTRUMENT DATA MANAGEMENT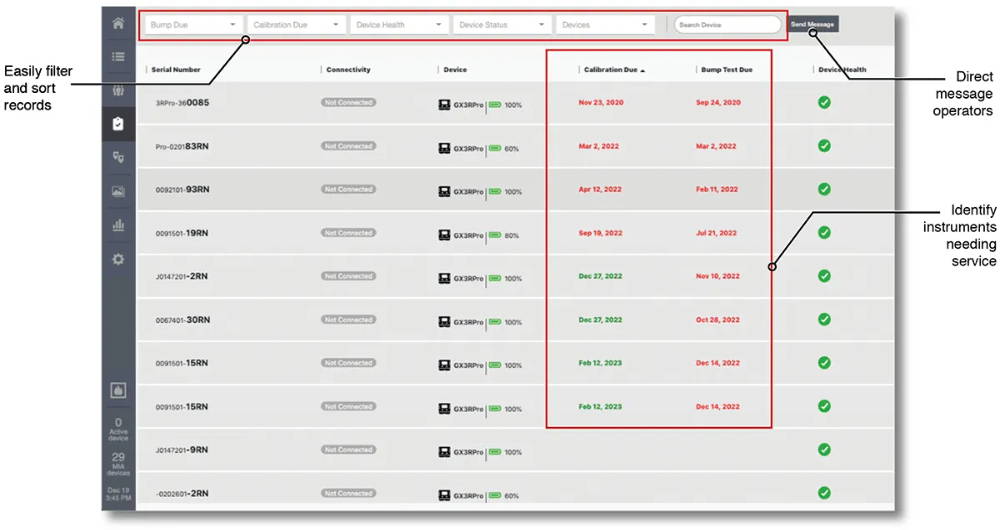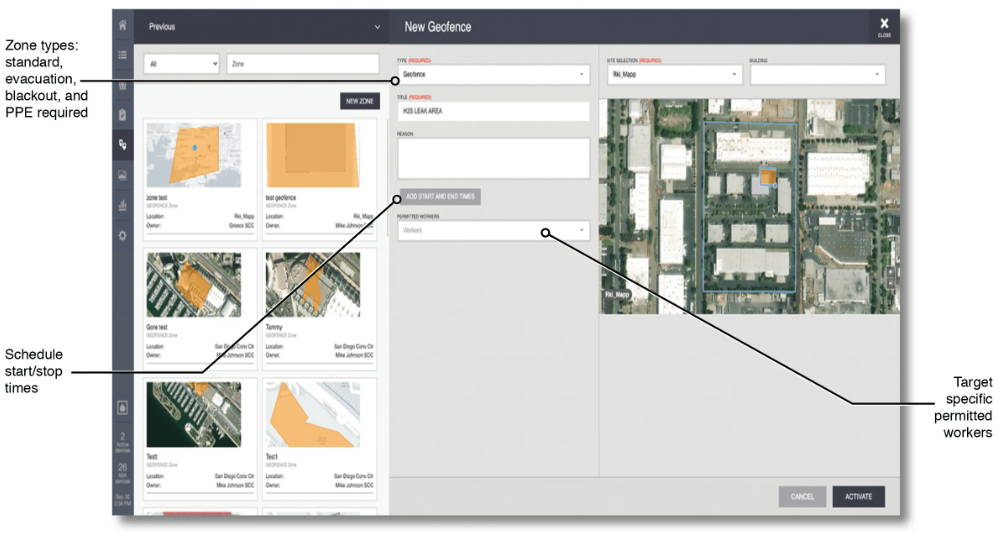 IMAGE & VIDEO MEDIA GALLERY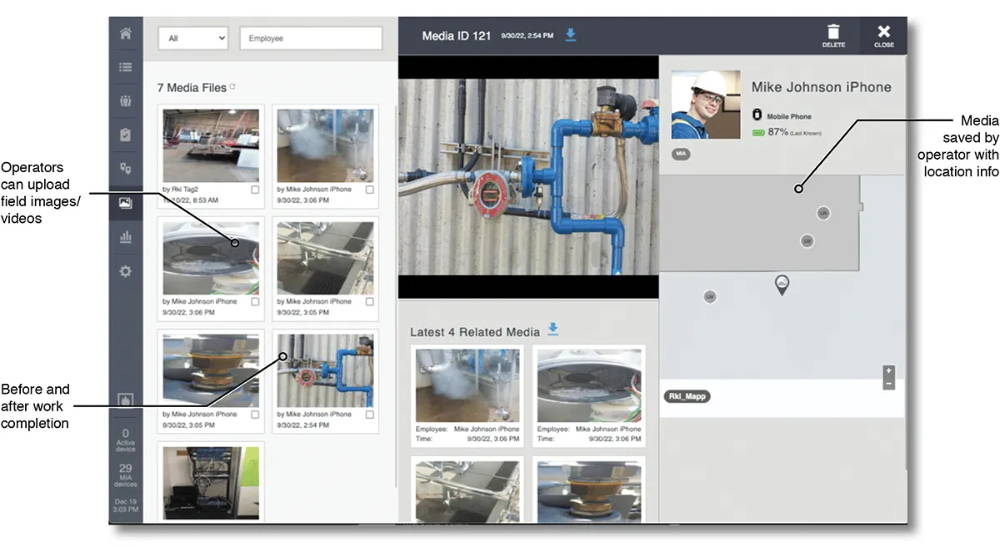 We've kept people safe for 75 years and we're excited to continue working with you as The Worker Safety Specialists™. Contact our safety experts by calling 800-829-9580 or filling out an online contact form.