Looking for more than your typical 8 to 5?

Deliver Customer Amazement
When we put the customer first everything else falls into place. Amazed customers are happy to pay, spread the word about their experience, and come back to shop with us. Start every interaction with the intent to exceed expectations, including your own. Solve customer problems instantly. Anticipate customer problems and solve them before they even appear. When people feel valued and delighted we can move on to the next step of building lasting, meaningful relationships.

Take Ownership
Step up and own problems you discover rather than waiting to be assigned. Raise your hand instead of pointing fingers. Choose you! Your actions affect the outcome and our future. Follow up, dig in and be tenacious. Realize you can change the course of events. Share your findings and results. The buck stops with you. Own it.

Think Big & Take Risks
Our internet world is moving too fast to stand still. Big ideas and taking risks are what propel us forward, lead us into new adventures, and make the journey worthwhile. Don't be content with the status quo. Imagine ways to do things 100 times better! You have the authority and power to take risks and make mistakes. Embrace change for the growth and learning it will bring. Use your creativity to surprise yourself and the rest of us.

Foster A Fun Environment
Work hard and be the best but don't forget to have fun along the way! We spend too much time together to take things too seriously. Encourage each other and celebrate successes and milestones. The happier we are, the happier our customers will be. There's always a good reason to have a party!

Communicate Honestly & Openly
It is hard to argue with honesty. Communicate with respect and transparency. Share the facts and let your guard down. Realize everyone is human. Accept that there may be other ways. Look for solutions. Build trust and relationships internally and externally. Tell the truth and seek it.

Shared Success
Be part of one of the fastest growing eCommerce companies in the industry. We've been around for 70 years, but we encourage the kind of innovation and initiative that's earned us our outstanding customer ratings and growth.

Great Benefits
Medical, Dental & Vision insurance at no cost to the employee. Wellness discount programs for gym memberships, massage therapy, and more! 401k with company contribution and immediate vesting.
Casual Culture
Dress comfortably, decorate your area however you want, enjoy transparent leadership & collaborate with friendly folks in our Alameda, CA waterfront location.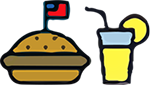 Food & Fun
With snacks, unlimited coffee, tea & hot chocolate, and more potlucks and BBQ's than we can count, you won't go hungry here. Plus we all really do like each other.
You Time
Paid holidays, vacation & sick time. Flexible schedules and non-existent overtime! Vacation is vacation (no, really.)

Development
Supportive atmosphere that offers challenge and growth. Performance MeetUp! twice a year, one-on-one meetings with your supervisor, and opportunities for additional training and development.
Want a job that offers the ability to create new processes and influence change while also being flexible and fun? We are always looking to add fun-loving, out-of-the-box thinkers to our team and accept resumes for all positions on an ongoing basis. Click the links below to learn more about the positions we offer. If you see something that interests you we'd love to hear from you. It's super quick and easy to apply!
Think you'd make a great addition to our team but don't see a position that is the perfect fit? Reach out! Click here to send us your resume and let us know how you can make a difference at PK. We will contact you if we decide to move forward with your application. We keep all resumes on hand to consider for our current and future openings. We look forward to hearing from you!
PK Safety is an Equal Opportunity Employer. Applicants are considered for all positions without regard to race, color, religion, sex, national origin, age, disability, sexual orientation, ancestry, marital or veteran status. The information contained herein is not intended to be an all-inclusive list of the duties and responsibilities of the job, nor are they intended to be an all-inclusive list of the skills and abilities required to do the job. Management may, at its discretion, assign or reassign duties and responsibilities to this job at any time.